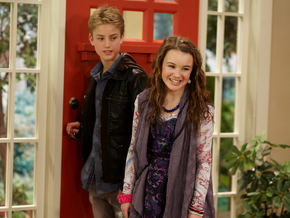 Tadam (T/ess and Adam) is the pairing of Adam and Tess. Tadam is the current rival of Tebby.
Tadam Moments
Edit
Tess thought that Adam was hot.
She was sad and angry when she thought he likes Allie, and not her.
Adam still asked out Tess even though she yelled at him.
She said she liked him.
Tess used him to show Kaylee guys are into her even though she's a wrestler.
She broke up with him because she realized what has she done and apologized him.
Tess felt bad about dumping him even though she didn't like his laugh.